Study Online MBA Financial Markets in Rwanda
Two-way live online lectures
5-8 Hours per Day Only Saturday, Sunday Classes.
On LMS platform – Videos, Screen casts, Texts & lecture recordings.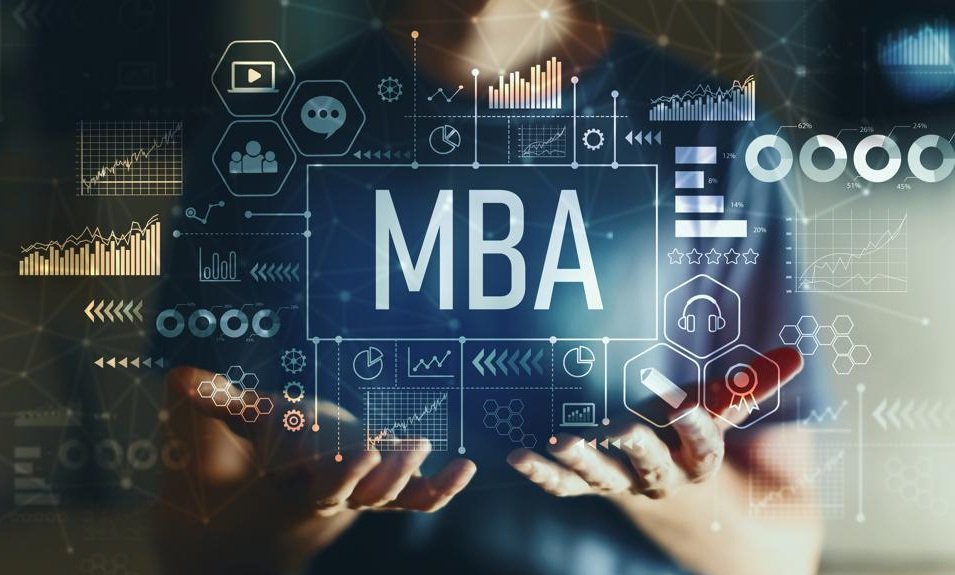 Study Online MBA Financial Markets in Rwanda
The Master of Business Administration (MBA) is a Graduate degree (Post Graduate) in business administration. The degree is been awarded after 2 (Two) years of study in general or either one or more areas of business Specialization.
The MBA program usually includes general Management courses and advanced courses for specific concentrations. 
Online MBA Financial Markets in Distance Learning 
Therefore the curriculum is shaped to give a comprehensive knowledge of the functional aspects of a Business and their interconnection, while also allowing specialization in a particular area. MBA programs thus Uncovers students to a Diverse Business Subjects with "core subjects" and Specialize Subjects in an specific academic program. The degree, therefore not only develops the student's managerial, practical Knowledge but also the thought process, communication skills improves the decision-making capability in a Business. Thus more of programs does incorporate practical experience and training's too. Students Study online MBA Experience the practicality  in the form of case projects, presentations, internships, industrial visits, and interaction with experts from the industry. While the Indusrty Rich Experienced faculties does share there life experience through the Video lectures.
Online Master of Business Administration in Rwanda
An online MBA degree is an academic degree, in Distance Learing MBA that can be earned primarily or entirely through the use of an Internet-connected computer. Comparatively  attending the traditional college. Therefore with the Improvements in technology, the increasing use of the Internet worldwide, and the need for people to have flexible Study and Learning schedules while they are working have led to a proliferation of Approved online University. More Educational and learning Inputs are by student seen due to the proctored Online Examinations. Making use of any unfair means to pass the examination less.
Moreover the programs provided by University does meet the acceptable levels of quality. The online MBA Financial Markets in Rwanda is a Distance Education MBA, that influxes in Managerial Knowldge and Evern Personal Management of an Aspirant. 
Program Structure for Study Online MBA Financial Markets in Rwanda
SEMESTER 1
Principles of Economics & Markets
Managerial Effectiveness & Ethics
Accounting & Finance
Organizational Behaviour & Human Resources Management
Quantitative Techniques & Analytics
SEMESTER 3
Business Environment & Strategy
Operations Management
Technical Analysis
Fundamental Analysis & Portfolio Management
Commodities & Currency Derivatives
Open Elective Course
SEMESTER 2
Entrepreneurship
Marketing Management & Research
Financial Markets & Instruments
Secondary Market Operations
Equity Derivatives
SEMESTER 4
Algo Trading and Blockchain Technology for Stock Markets
Mutual Funds and Portfolio Construction
Financial Planning, Insurance & Wealth Management
Marketing and Management of Financial Services
Cross-Functional Elective Course
Master Thesis / Project
* Course matrix subject to change based on emerging industry trends and academic requirements.
Why Study Online MBA Financial Markets in Rwanda
Eligibility for Online MBA Financial Markets in Rwanda
Undergraduate Bachelor Programme pass/ Cleared with a minimum duration of Three (3) years in any stream from a UGC recognized University. English as a Language is must for Reading and Writing.
For Aspirants studied from Non Indian University.
Candidates must have completed Graduation Degree Certificate of university across the globe having equivalence from association of Indian Universities required from students with foreign education or Foreign Nationals to apply in any university in India. (Refer to http://aiu.ac.in/).
Who All should Study Online MBA Financial Markets in Rwanda
Online MBA Financial Markets in Rwanda
Online MBA Offering Top Indian University
Jain University Online Fees
Jain University Online Fees
For International Students Only
Semester
 Fee Details (Rs)
1st Sem
$850
2nd Sem
$850
3rd Sem
$850
4th Sem
$850
Total

 $3400
For Indian Students Only
Semester
 Fee Details (Rs)
1st Sem
40,000/-
2nd Sem
40,000/-
3rd Sem
40,000/-
4th Sem
40,000/-
Total
1,60,000/-
Creative and Client Relations
Testing and Quality Control
FAQ about Study Online MBA Financial Markets in Rwanda